"BEAUTIFUL BOUTIQUE ACCOMMODATION"
Like a home away from home! The rooms are lovely and the bed was divine! Having drinks by the fire in the evening before we went out to dinner was perfect. Breakfast each morning was delicious.
Simon, New Zealand - Stayed in September 2016


"PERFECT STAY"
Thank you Richard & Charlotte. We had such a lovely stay at your hotel and will recommend it to anyone visiting Queenstown. I dream about the breakfast, the beds were so comfortable – everything was perfect!
Sandra, UK - Stayed in August 2016


"QUEENSTOWN GEM"
Fantastic location within easy walking distance to restaurants, bars and entertainment. The staff were exceptional and provided excellent advise on things to do and where to dine. The breakfast was delicious and served with a smile.
Rick, USA - Stayed September 2016
THE DAIRY QUEENSTOWN
Come and experience our private boutique hotel, where you can come home to relax, unwind and share your wonderful travelling experiences, whilst right in the heart of Queenstown (less than 2 minutes walk from our vibrant town centre).
We take great pride in offering you luxurious accommodation with 13 private ensuite rooms (the majority offering wonderful views of Queenstown's stunning mountains and lake), as well as a guest lounge, a private library, an outdoor spa pool and outdoor courtyard with a warm open fire.
Choose from our Premier Collection Rooms with fantastic views of Queenstown's Remarkables mountain range and Lake Wakatipu, or our Standard Collection Rooms offering the same luxury accommodation, with lesser views of Queenstown's vistas. Your room rate also includes a complimentary glass of NZ bubbles on arrival, fresh home baked cookies in your room and gourmet continental and cooked breakfast each morning.
OTHER ACCOMMODATION
If you are travelling with a group, we have other accommodation options available in Queenstown and the surrounding areas; ranging from self-contained apartments and houses, to the exclusive use of The Dairy Private Hotel and all the hotel's on-site facilities.
#1 for Personal service
Regardless of what type of accommodation you book with us, we will use our local knowledge and expertise to ensure your stay in Queenstown is the best it can be. Whether you are interested in the adrenaline filled experiences, the awe-inspiring scenic tours, the chill out activities, or you just want to savour the best food & wine available in the region – we will provide a personalised service tailored to your needs.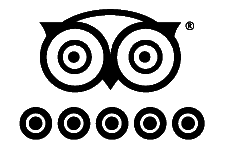 TRAVELLERS CHOICE 2016:
Voted #1 hotel for SERVICE in NZ
Voted #1 hotel for ROMANCE in NZ

9.3 / 10
"SUPERB"

4.9 / 5
"OUTSTANDING"

4.9 / 5
"EXCEPTIONAL"

VOTED #1 
HOTEL
IN QUEENSTOWN
The Dairy Private Hotel is only suitable for adults & children 12 years of age and over.